Details

Written by

MS Warior

Category: Recovery Blog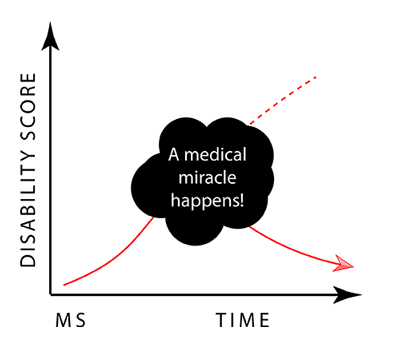 It's been a while since my last report. Oh, how life keeps us busy when we actually start to get our life back!
So let me just start by saying that I saw my MS neurologist last week for the first time in a full year. He performed a full EDSS evaluation on me. Then he went to jot the results down in his notes. Then he looked puzzled for a moment before he came back to re-measure my left leg (hip, knee, and ankle strength). "Wow," he said. "You're stronger."
Well, that almost brought a tear to my eye, even though I knew I was stronger. It's just that the last time he made a comment about my left leg was right before I decided that I needed to do something drastic. He said, "well, your left leg is definitely getting weaker." That's what brought me here to HSCT.
As if that wasn't enough of a gold star, he continued. He read off the medication list that the nurse had jotted down. "That's all? No MS medications?" I said no. "That's all," he repeated. "What about Rituxan? Are you still on that?" I told him my last tiny dose was six months ago. "And for pain?" he asked. "These numbers are correct?"
"Looks like it worked," he said.
Details

Written by

MS Warior

Category: MS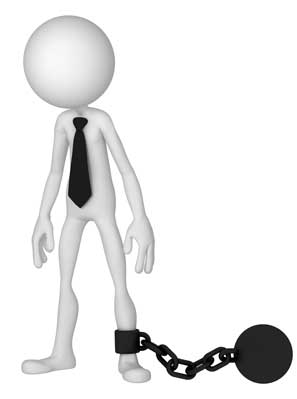 Updated July 24, 2016.
MS stands for Multiple Sclerosis, which basically means "many scars." The scars develop in the central nervous system (CNS), composed of the brain and spinal cord, as the result of an attack of the body's own immune system. I've heard MS referred to, loosely as "cancer of the CNS."
In a normal body, an attack of the CNS would still be a pretty awful thing, but the body would fight the attacking agents, clear away the resulting plaque, then begin to repair the damage. Sclerosis is a type of scar tissue which is atypical of a cleanly healed injury.
In people with MS, the immune system is stuck in fighting mode, commonly thought to be the result of high levels of inflammation in the body. This keeps the CNS stuck in defense mode, preventing normal healing of the damage. The attack is not the result of a typical virus or bacterial infection, it's actually the body's own immune system doing the damage. This process is referred to as "autoimmune" (immune system attacking the self). There are a hundred or more different autoimmune diseases. Some of the most common ones are Graves' Disease, Hashimoto's Thyroiditis, Lupus, Type 1 Diabetes, Chron's Disease, Rheumatoid Arthritis and Multiple Sclerosis (MS).
Details

Written by

MS Warior

Category: Stem Cell Transplant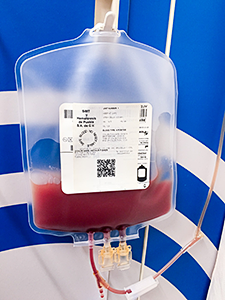 Updated 7/14/16
Analogous Hematopoietic Stem Cell Transplant, sometimes abbreviated as ASCT or HSCT, is a process by which your own (analogous) hematopoietic stem cells (i.e. immune system stem cells), grown in your own bone marrow, are harvested from your body (usually through your blood), then given back to you after chemotherapy (which wipes out your existing immune system) to rebuild a new immune system (without memory of your autoimmune disease) from scratch.
This is in effect a reboot of the immune system.
There are many types of stem cells in the body, each which can grow in to particular types of new cells. Hematopoietic stem cells grow into new immune cells, and they are abundant and easy to capture. Furthermore, a mobilizing drug (i.e. filgrastim) can be used to encourage the bone marrow to generate HSCs by the millions.

HSCT (aka ASCT) for autoimmune disease (i.e. MS) is not yet FDA approved in the USA, and therefore most Western Medicine neurologists have little or no idea what the treatment is, what it does, or how safe it is.